Marketing

|

Social Media

|

Photography

|

Video Creation

|

Graphic Design

|

Event Coordinator

|

Consultant
MY KNOWLEDGE LEVEL IN SOFTWARE
Creativity is my life force!
​
I provide customized marketing insights to give your business a breath of fresh air. From driving revenue to building brand awareness, from planning your next big event to creating personalized content, these are the building blocks that can help your business flourish. I strive to go above and beyond by adding that extra personal touch.
​
Let's turn your digital concepts into reality!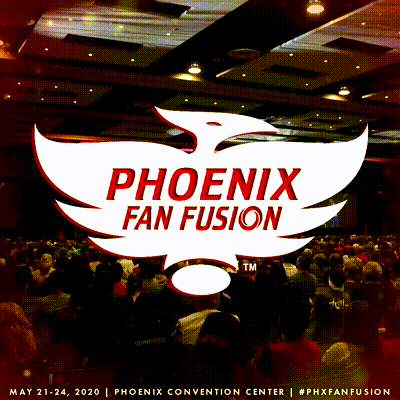 The Parkinson's Foundation
Southwest Chapter
VIDEOGRAPHER | PHOTOGRAPHER
Recording videos and taking photos are front and center during my time with The Parkinson's Foundation. During their 2020 Virtual Moving Day Phoenix event I put 100+ hours into recording and editing content to help raise more than $66K, shattering their goal of $50K. My photos have been featured throughout their website, home page, and promotional materials.
NAU Campus Recreation
Marketing Department
GRAPHIC DESIGNER | EVENT PLANNER
This fun and face paced environment was a great place to take what I learned in class and try it first hand. Between special events, weekly Campus Rec programming, managing social media accounts, and designing graphics to promote it all, I pushed the boundaries of the Marketing Department to be more in sync with the other 7 departments within Campus Recreation. In doing so, events saw an increase in attendance, greater visibility on social media, and overall a better experience for the students of Northern Arizona University.
Digital Marketers Organization
VIDEO EDITOR | SOCIAL MEDIA | EVENTS
In the world of digital marketing, staying up-to-date on current trends is a daily task. I help to curate the discussion on these trends and topics with our top digital marketers. When it comes to our event like the Advanced Search Summit, I enjoy diving deep into the planning process before the event and during you can find me capturing the moment behind the camera. Photos and videos are important to and digital strategy and the DMO is no exception.
​
​
​
Phoenix Fan Fusion
Formerly Phoenix Comicon
MARKETING MANAGER | LEAD PHOTOGRAPHER
WOW, what an experience! I took everything learned from Northern Arizona University and got a put all my knowledge and skill to the test. From managing social media, editing videos, organizing our Street Team, distributing donated passes, training our professional photo booth team, to leading a on-site team of my own, I did it all - okay, maybe not everything but boy did it feel like it. In my role I learned so much and honed skills that I utilize today.
Sedona St. Patrick's Day Parade
EVENT PLANNER | GRAPHIC DESIGNER
What a fun event and great experience. As one of my courses at NAU I choose to take an Event Planning class to help host the Sedona St. Patrick's Day Parade. During the class we we're separated into different committees such as marketing, marching bands, sponsors, floats, social groups, firefighters and police, horses and animals, staging, elected officials, and event staff. One of my role was to develop marketing materials to promote the event and highlight the participating groups. My second role was to contact and manage the 2 high school marching bands and to be the liaison of information to these 2 groups. The resounding words from the planning process: "Hurry up and wait."
V Digital Services
SOCIAL MEDIA MANAGER | PHOTOGRAPHER | MARKETING CONSULTANT | REPUTATION MANAGEMENT
I oversaw a team of Social Media Specialists who were responsible for developing and implementing successful social media strategies for different brands across multiple industries.
My team generated engaging content for various social media platforms, managed social media advertising campaigns, and analyzed social media metrics to improve performance. I also built and maintained relationships with clients, collaborated with internal teams, and monitored social media trends to ensure brands remained relevant.
NAU Housing & Residence Life
RESIDENT ASSISTANT
As a RA it was my responsibility to help incoming freshmen adapt to college life and to enforce the rules designated for my hall. During my year I strived to create and maintain a successful and safe community for all residents. I also encouraged my residents to participate in Hall, Community, College Council, University sponsored programs, students organizations and other campus activities. As an RA there was never a dull moment and it was really rewarding to see my residents grow as individuals and to see them achieve their goals throughout the year.
City of Surprise
HEAD SWIM COACH | EVENT PLANNER
My first and longest lasting job - I enjoyed every minute. Swimming competitively has been my passion since I was 9 years old. From swim lessons, city rec teams, high school, club teams, and onto college, I've been swimming a majority of my life. Once I was old enough to work, I knew I wanted to teach others about a sport I came to love so dearly. I can easily say that I found my love for event planning on the pool deck. From 2008 I've taught swim lessons, coached 7 different teams, taught CPR & First Aid classes, managed 6 different facilities, and trained hundreds in and around the pool. With it comes time to retire, I've said that I would love to end where I began - teaching others how to swim.
DIGITAL MARKETING MANAGER | VIDEO EDITOR | PPC | PHOTOGRAPHER | EVENT PLANNER
I developed and executed comprehensive digital marketing strategies aimed at enhancing brand awareness and engagement for several events. Responsibilities included managing all social media accounts, implementing targeted Facebook Group posting strategies, and overseeing paid advertising campaigns on platforms such as Google, Meta, and TikTok to drive traffic and conversions. Additionally, I collaborated with National Music entertainers' marketing teams, utilized unique tracking codes for campaign analysis, and applied sales strategies to boost ticket sales and revenue, showcasing proficiency in event planning, video editing, production, and digital marketing.
​
​
​
CONTACT ME
Have questions? Looking to set up a consultation? Fill out this form and I'll get back to you as soon as possible.
​
Email me at:
Give me a call at: